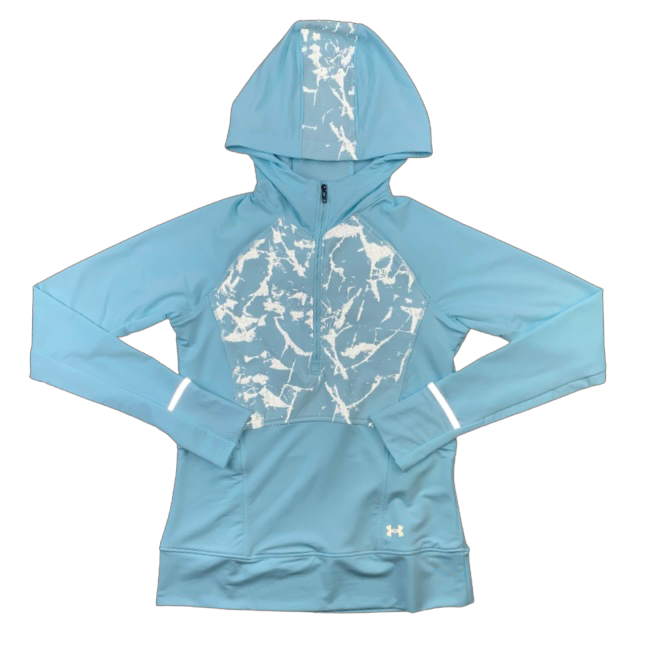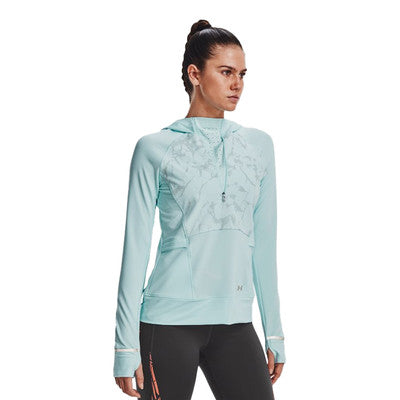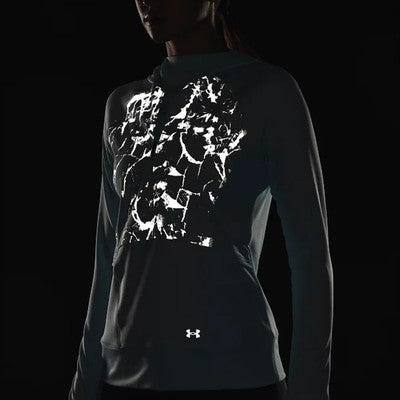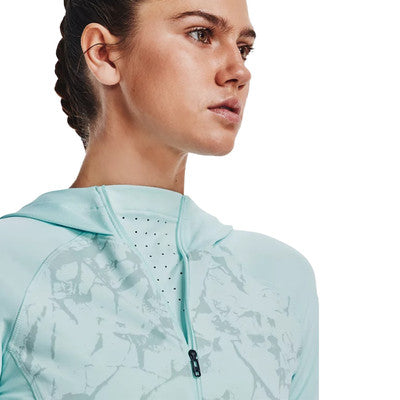 UNDER ARMOUR WOMEN'S OUTRUN THE COLD HALF-ZIP JACKET - REFLECTIVE BLUE
Built for running in cold conditions, and with water-resistant, breathable properties, the OutRun The Cold Half Zip is the perfect jacket for keeping you comfortable and focused during training.
Utilising a midweight fabric with a unique hex-shaped pattern which works to trap a lot of warmth, yet still has high levels of breathable for running comfortably, the jacket is great for all your cold runs. The comfortable materials have moisture-wicking properties, meaning sweat and moisture is wicked efficiently from the surface of your skin, keeping you as comfortable and dry as possible during intense activities. Additionally, the jacket has water-resistant woven overlays for durability and protection from the elements.