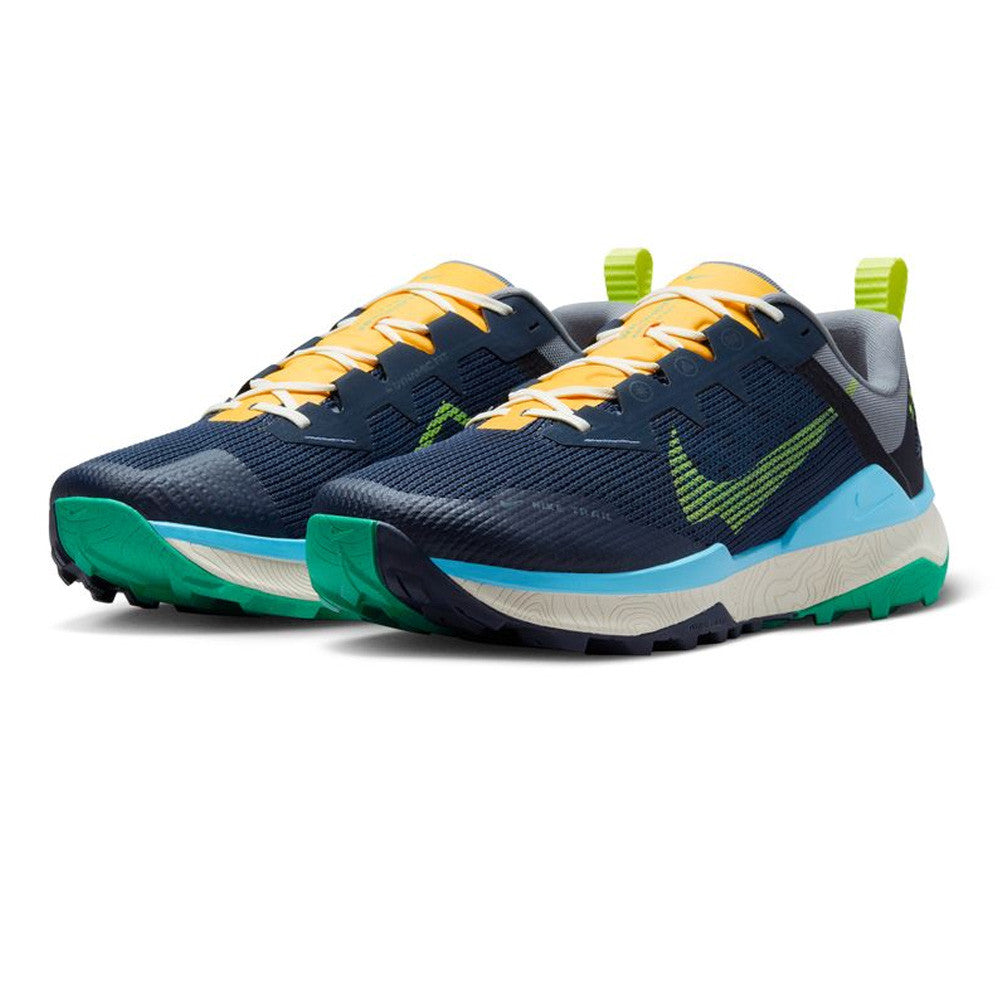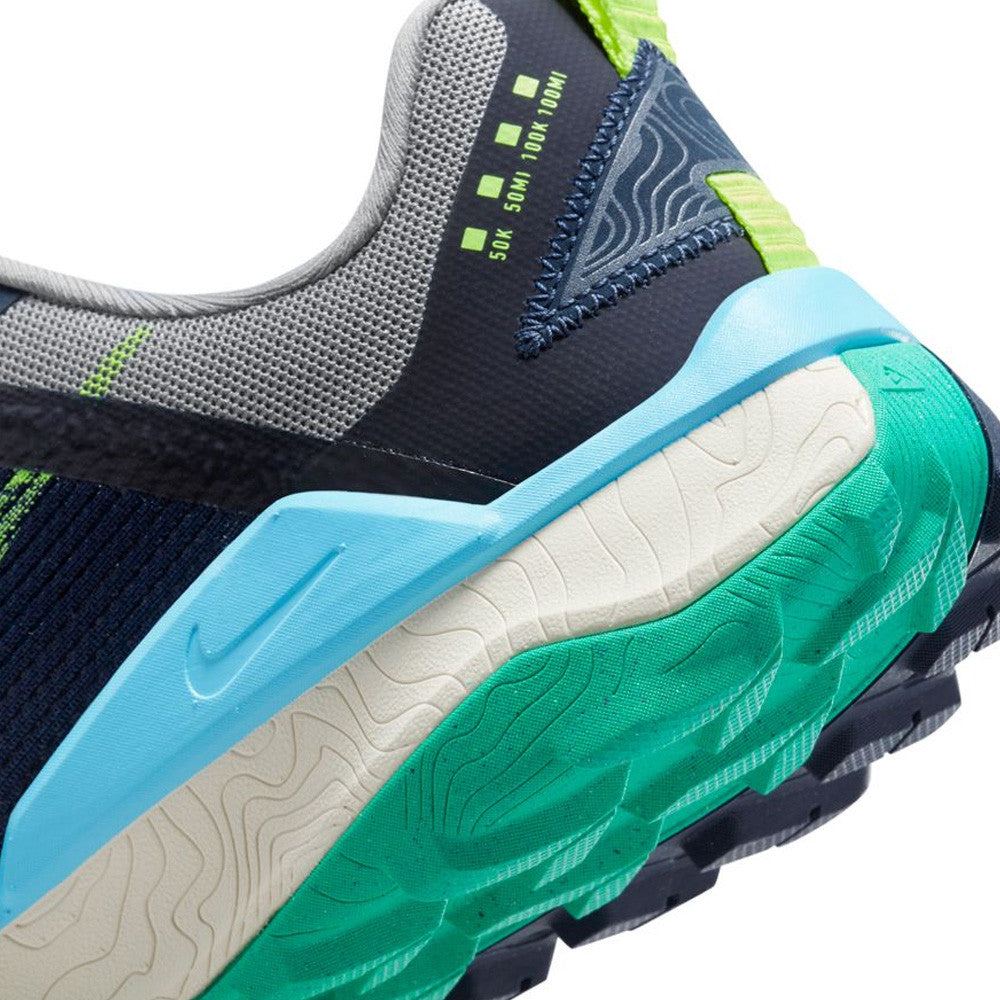 NIKE WILDHORSE 8 TRAIL RUNNING SHOES - OBSIDIAN NAVY / YELLOW / VOLT
PLEASE ALLOW 2-4 DAYS FOR US TO DISPATCH THIS PRODUCT
Nike Wildhorse 8 Trail Running Shoes
Hoof it from the trailhead to the top, and handle vicious switchbacks, nosedive descents and rocky ridges and everything in between in the Nike Wildhorse 8. With an abundance of rugged traction, cushioned responsiveness and trusted containment to help keep you upright, it's made for tough trail runs, the ones with limitless miles and gnarly terrain that's too enticing to turn down.
Breathable Mesh Upper
Mesh uppers encase each foot in breathable comfort. Perforations in the fabric increase airflow, creating a better, healthier environment for your feet to thrive in. When temperatures begin to rise the well-ventilated upper ensures a constant cooling effect so you can power through any workout with ease. The mesh at the forefoot combines with skins at the toe to deliver increased durability on tough terrain. The skins protect against bumps and debris on the trail whilst ensuring a secure, locked-down fit when navigating tricky terrain. In the midfoot a saddle system has been incorporated to create a dynamic fit that leaves you feeling secure at all times. At the ankle, a slim and padded gaiter collar hugs your foot and helps to keep dirt and debris out whilst a utility tab in the back allows for an easy on and off. Completing the upper is a lacing system that locks down the foot to reduce in-shoe slippage so you can enjoy distraction-free strides.
React Foam Midsole
A full-length platform of React cushioning resides underfoot to deliver feathery durability plus smooth responsiveness. To produce this startlingly lightweight and springy midsole, crafted from synthetic rubber, Nike listened to the voice of the athlete. Their in-house sports research lab plugged footstrike data into a proprietary algorithm that determined how much cushioning was needed and where. They simulated testing on (about) one hundred possible shoe geometries to quickly determine the handful they knew would work best for most runners and then merged the science with an elegant design, intended to feel like a slipper on a mattress. The reactive nature of this clever midsole material means it absorbs impact and then expels it back out for a bounce-like effect. This energy-return technology reduces the use of superfluous muscle power, diminishing fatigue and enhancing performance, keeping you going for longer. Soft, generous, and substantial, React will spare your joints as you strike down onto hard, unforgiving concrete and infuse every stride with the kind of zealous power that is often elusive in the running world. Nike has included a rock plate in the heel of the Wildhorse 8 adding additional protection to your foot when on uneven and rocky terrain.
Durable Rubber Outsole
Developed using a durable rubber the outsole of the Nike Wildhorse 8 Trail Running Shoes ensure durable protection on the trails. The outsole has been constructed using abrasion-resistant materials to ensure long-lasting durability and grip. The durable rubber provides a strong grip on the most challenging terrain; it works to protect itself from damage, and protect users from losing control and slipping. Designed specifically the abrasion-resistant rubber outsole protects as you strike down and take off. The rock plate reduces the risk of damage to the foot from uneven terrain and rocks. Completing the outsole are multidirectional traction lugs which are made from high-abrasion rubber. They help provide enhanced grip on descents and ascents so you can go further for longer with complete confidence. Grippy outsole lugs mean optimal grip and easy mud shedding, never killing your pace with weight, and they're strategically placed with a sharp, crisp shape to amplify grip in every direction, in every condition.