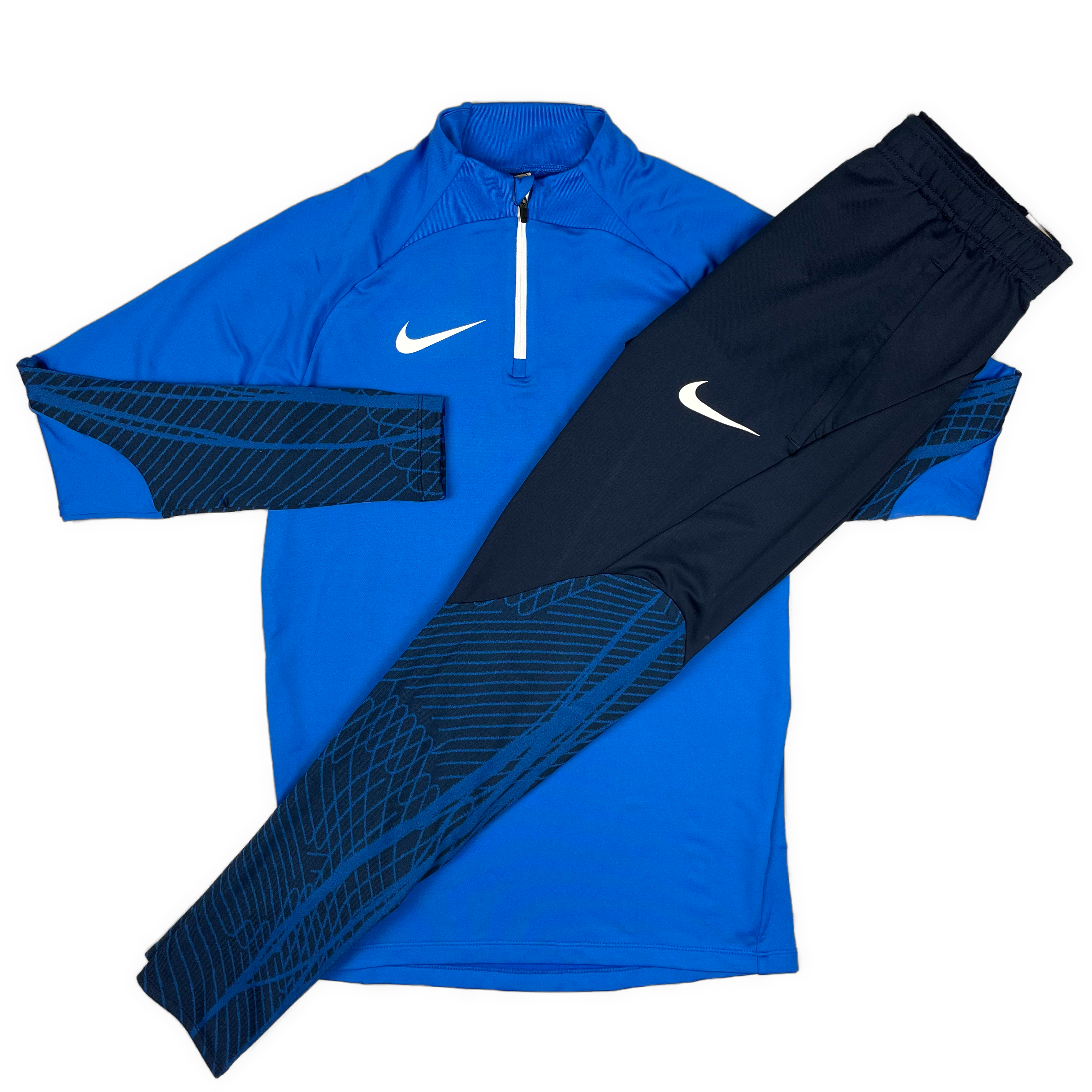 NIKE STRIKE 23 TRACKSUIT - ROYAL BLUE / OBSIDIAN
PLEASE ALLOW 2-4 DAYS FOR US TO DISPATCH THIS PRODUCT
The Nike Strike 23 Tracksuit is the perfect choice for soccer teams and players looking to raise their game.
Its slim, streamlined fit offers superior freedom of movement, so nothing can slow you down when the ball comes your way.
Sweat-wicking fabric ensures that you'll remain cool and dry so you can focus on honing your skills without disruption.
You can choose from 4 different colourways to outfit your team in style.
With the Nike Dri-FIT Strike Drill Top, peak performance is always within reach.