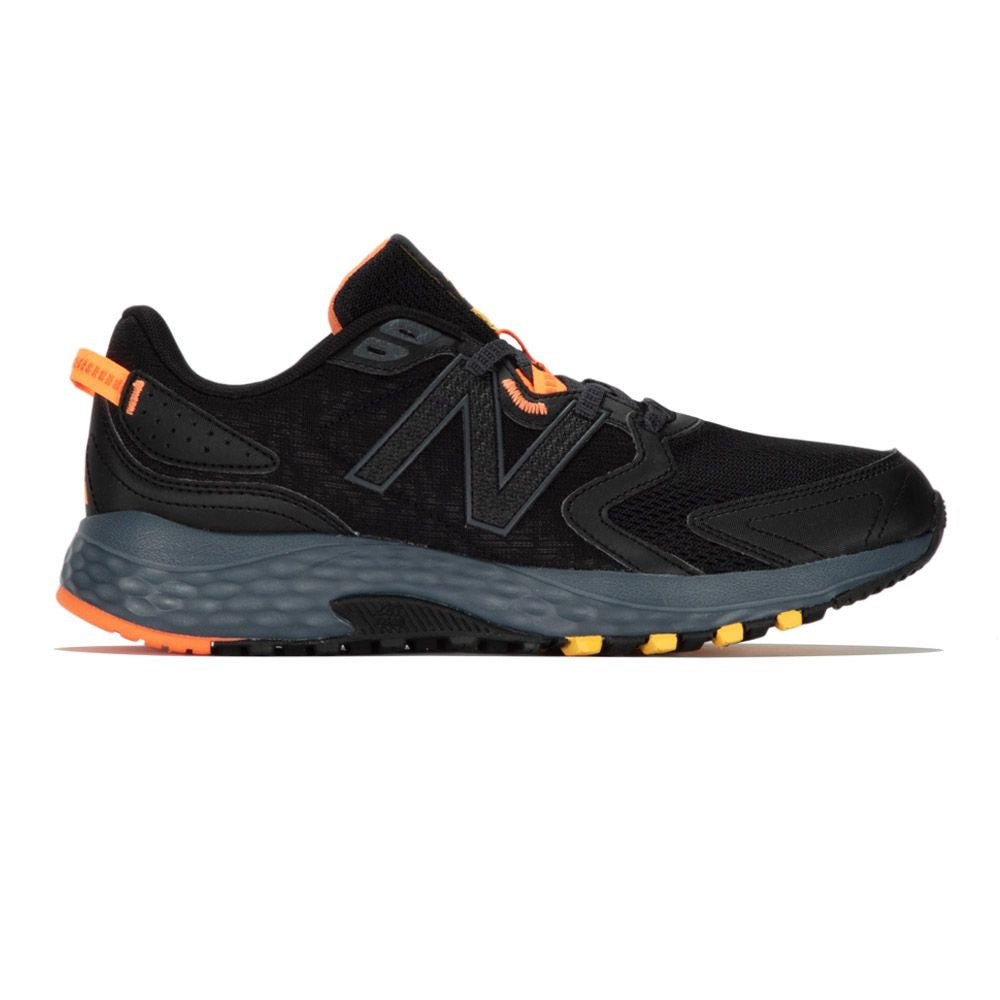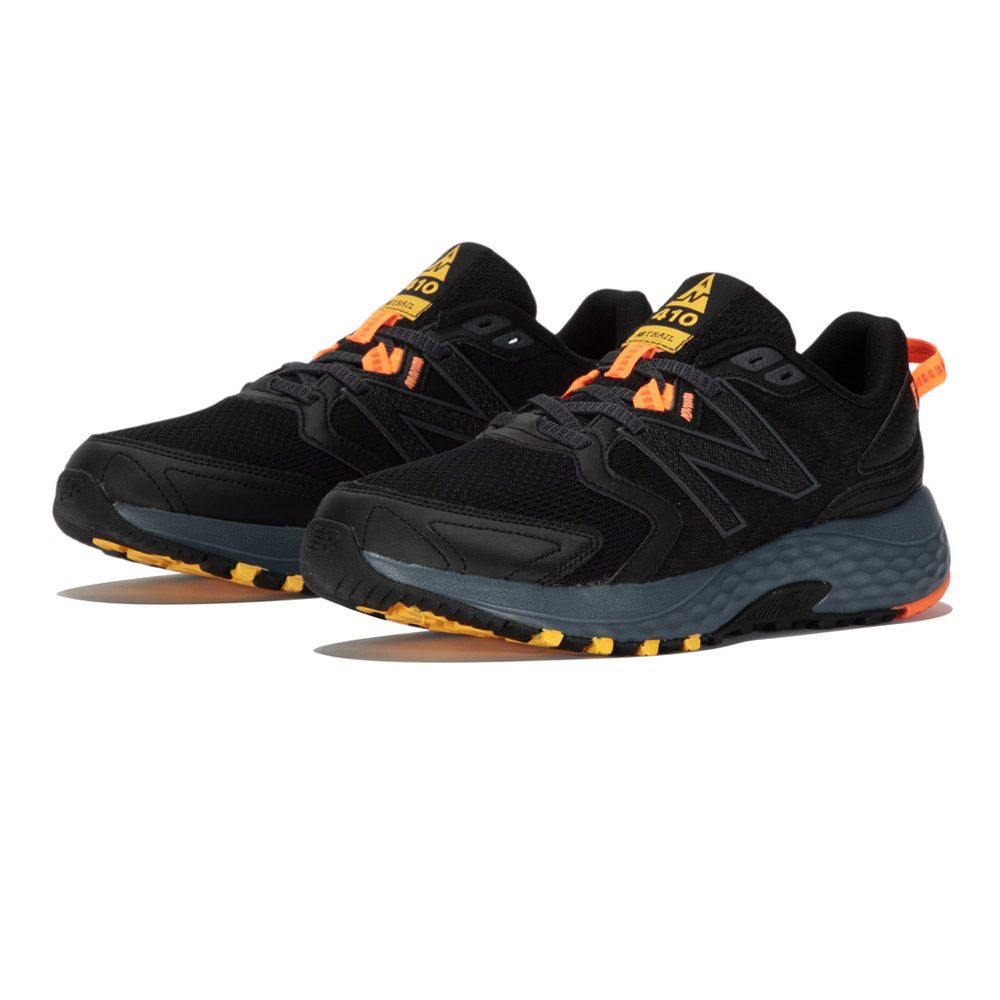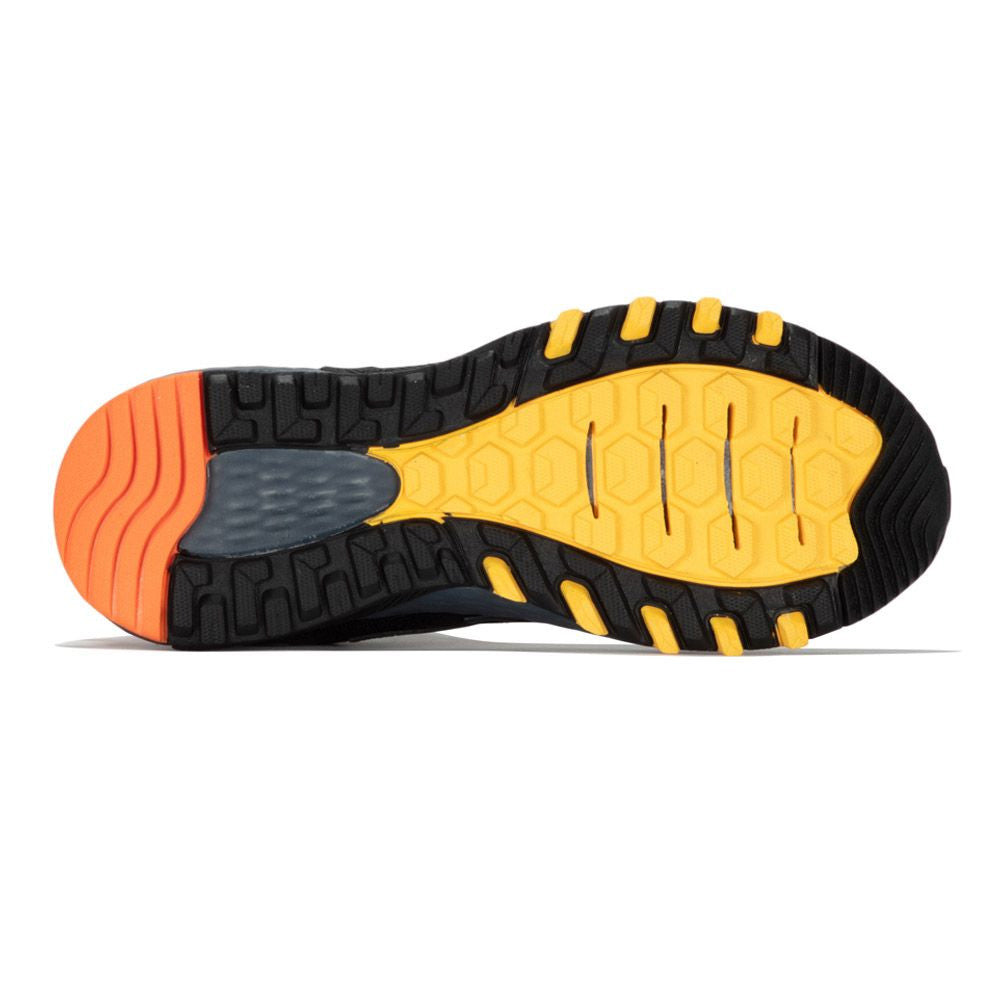 NEW BALANCE 410V7 TRAIL RUNNING TRAINERS - BLACK / ORANGE
PLEASE ALLOW 2-4 DAYS FOR US TO DISPATCH THIS PRODUCT
New Balance 410v7 Trail Running Shoes
Explore the trails or work through your to-do list in comfort in the New Balance 410v7. This running shoe has an AT Tread outsole that provides traction for both on and off-road activities, while the soft midsole adds enhanced underfoot comfort. The shoe has a versatile and understated silhouette, with overlays on the upper for enhanced durability.
Breathable Mesh Upper
Constructed with breathable synthetic mesh, the New Balance 410v7 Trail Running Shoes wrap the foot in breathable comfort whilst providing a secure, locked-down fit. The lightweight, breathable mesh allows cool air to flow through the shoe removing uncomfortable heat build-up and regulating internal temperature to create a healthy environment that feet can thrive in. As well as this, the upper construction is also highly durable and supportive to encourage a locked-down fit. Overlays have been used on the upper to provide added durability so you can tackle any trail with complete confidence. Completing the upper is a lacing system that locks down the midfoot to reduce in-shoe slippage so you can enjoy distraction-free strides.
EVA Midsole
The midsole of the New Balance 410v7 Trail Running Shoes provides plush underfoot cushioning and support to ensure an energized and comfortable ride. A full-length platform of EVA resides underfoot for lightweight, responsive cushioning. Generous, soft and durable, it spares your joints as you strike down onto hard, unforgiving surfaces. Exceptionally lightweight, the EVA ensures long-lasting cushioning to keep you comfortable on long-distance days. The midsole improves comfort, performance and responsiveness to deliver plush underfoot cushioning with ample reinforcement to lessen the impact placed on the joints during exercise. This significantly reduces the wear and tear, as well as minimises the potential risk of injury.
AT Rubber Outsole
Designed to provide unrivalled traction and durability, the outsole of the New Balance 410v7 Trail Running Shoes has been constructed using an AT Tread Rubber Outsole. When trail running it is imperative to have an assured footing, with difficult, unpredictable terrain often causing obstacles and challenges to your performance. The AT tread rubber delivers an abundance of grip and traction to help fill you with confidence as you take on the trails. The highly durable outsole is able to maintain its high level of performance no matter what is put in its path. The outsole combines both trail and running lug designs to allow for easy transitions between on and off-road. The hydrohesion rubber provides a perfect balance of exceptional grip and a soft underfoot feel. Additionally, a lug patterning and targeted shaping mean a multi-directional grip is always available.