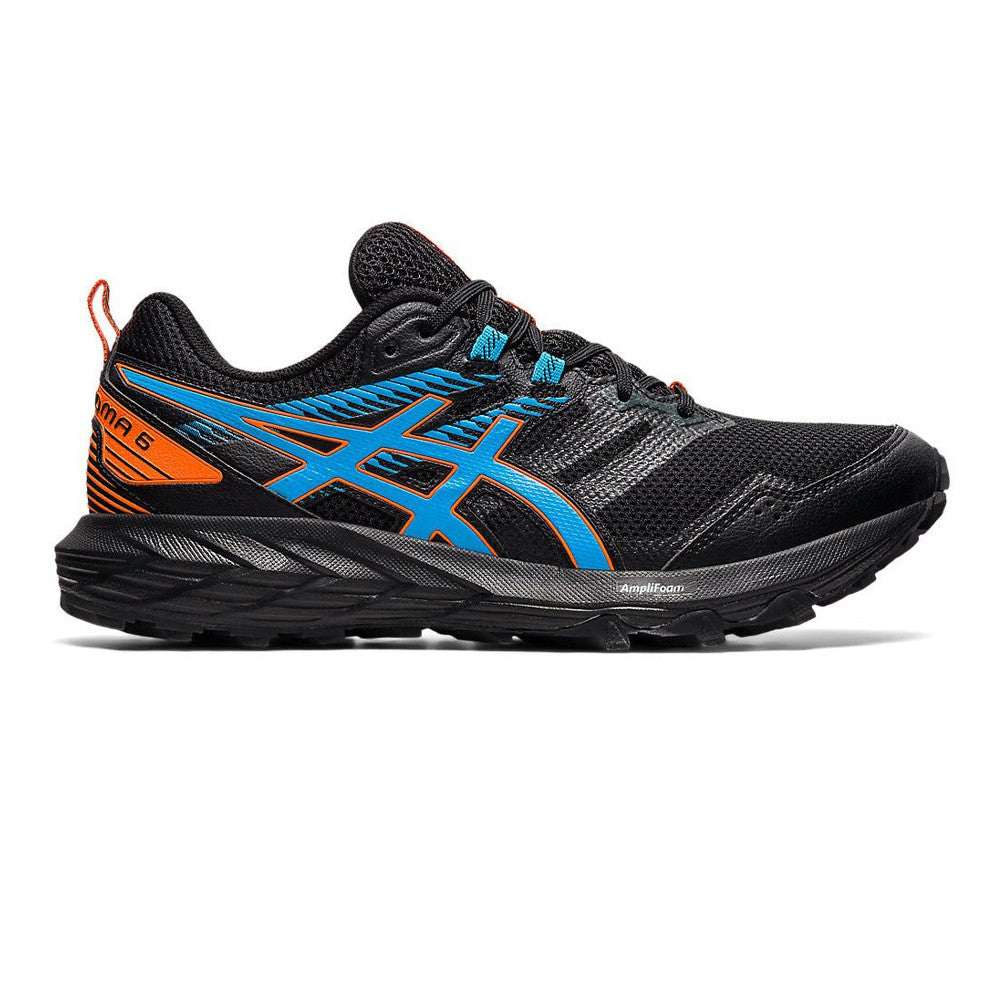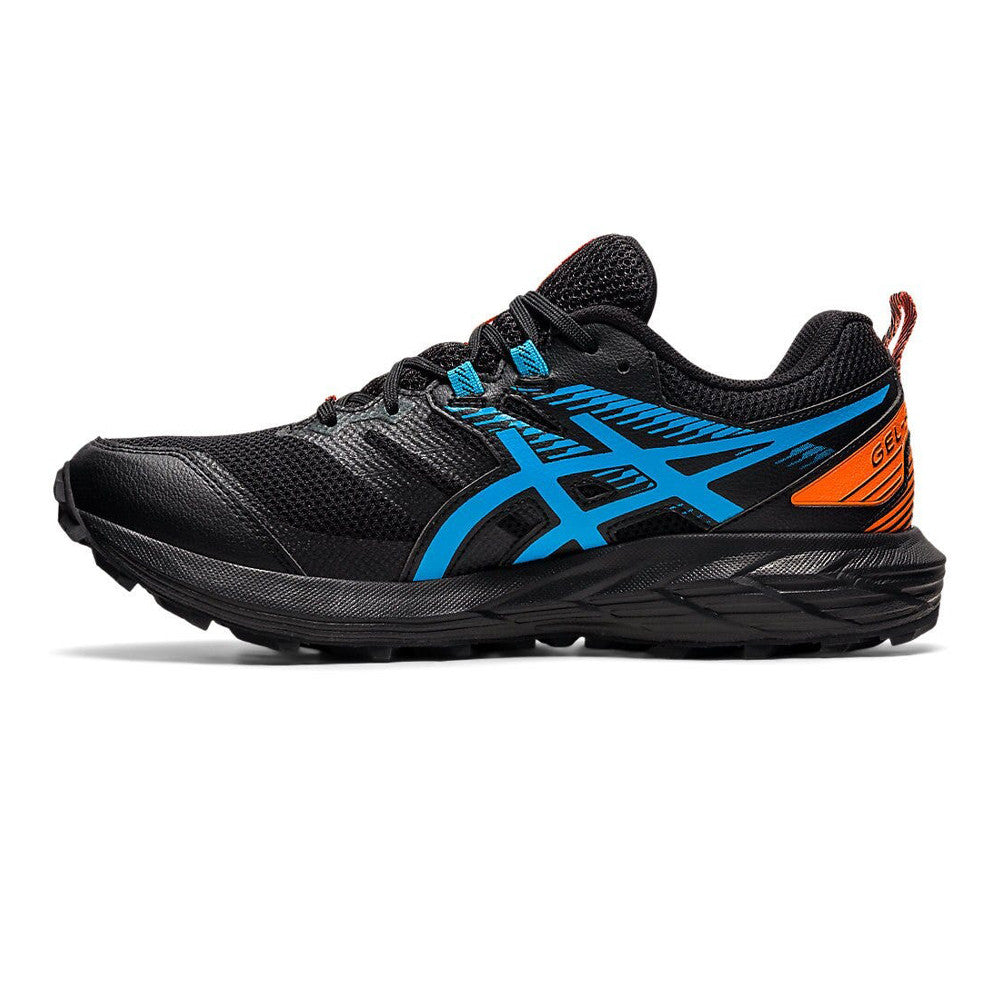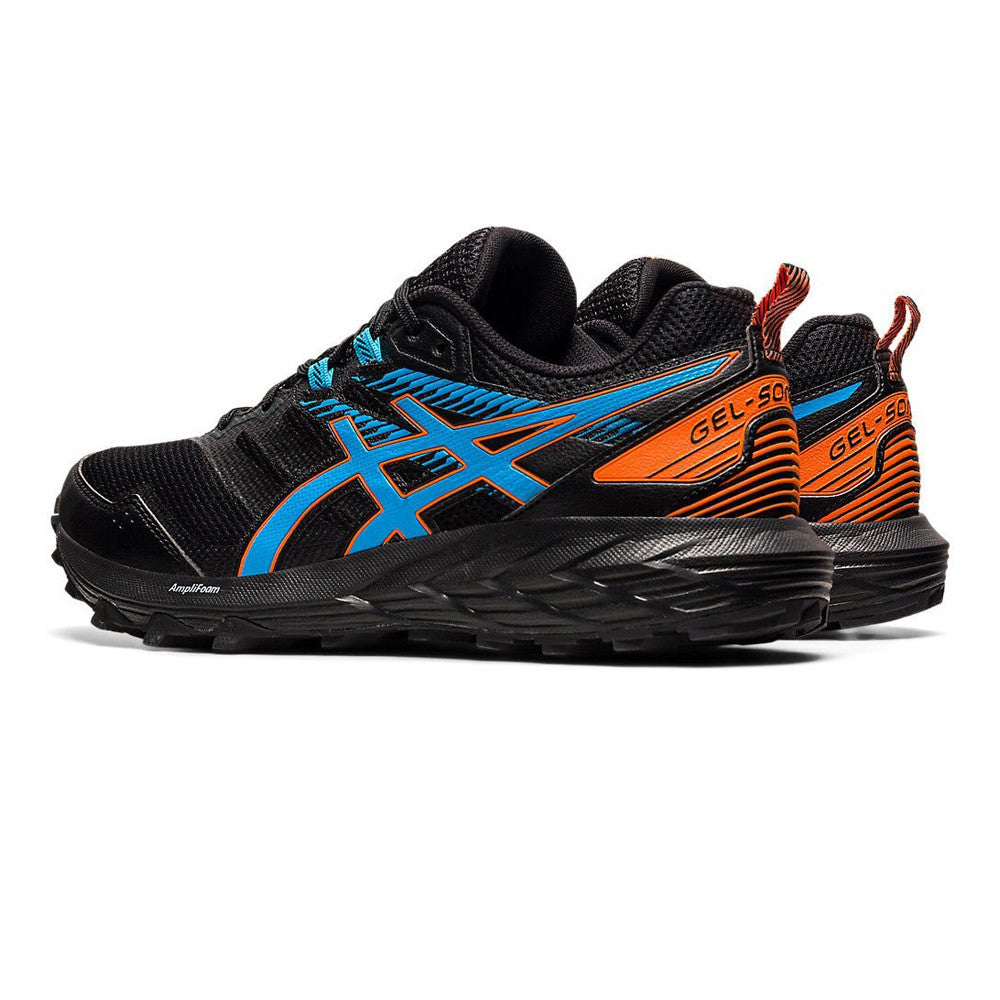 ASICS GEL SONOMA 6 TRAIL RUNNING TRAINERS - BLACK/ORANGE/AQUA
PLEASE ALLOW 2-4 DAYS FOR US TO DISPATCH THIS PRODUCT
ASICS Gel-Sonoma 6 Trail Running Shoes
The Gel Sonoma 6 running shoe is designed for the great outdoors. Taking inspiration from the ASICS trail running family, this shoe is a versatile offering that's functional for trail runs, light hiking, and other outdoor adventures.
Breathable Synthetic Upper
Designed to keep you cool and comfortable, the upper of the Gel-Sonoma 6 is made with extremely breathable material. This will mean that as your feet begin to warm up with exercise, the air within the shoes is able to escape out. Once removed, it is then replaced by cooler air from outside, and this will feel extremely comfortable on the feet. This ventilation process will be constant, giving you one less distraction to worry about. Sweat and moisture will also be removed from the surface of the material, which will work to keep you in the highest level of comfort. The focus this season was to improve the fit of the upper, so ASICS implemented a new last design that provides a more secure mid-foot and heel fit, while the wider toe box allows the toes to spread out. The synthetic stitching on the overlays is designed to improve durability while also helping feet stay secure and reduce slipping. They unite with the lacing system to promote complete lockdown, anchoring you to the midsole and reducing in-shoe slippage so that you can enjoy smooth, distraction-free strides. A toe guard reinforces the Sonoma's trail-worthy state by defending feet against roots, rocks and other general hazards. The traditional lacing system will mean that the fit of the shoes is personalised and comfortable. A padded tongue and ankle collar will provide soft comfort with a reduced risk of irritation.
AmpliFoam Midsole
The Midsole of the Gel-Sonoma 6 contains ASICS' groundbreaking AmpliFoam technology. Designed to work with all 33 joints in the foot, this technology provides soft cushioning constructed a lower density, which protects it from breaking down. This softer midsole allows for better flexibility, comfort, and adaptability. An Ortholite sockliner lies above the midsole; this is implemented to supply an extra layer of plush and hygienic underfoot comfort. This premium product features higher rebound properties but also provides excellent moisture management and a high level of breathability; so you stay damp-free and comfortable on hot, longer distance days. Further embedded within this platform is the Rearfoot GEL Cushioning System. This technology works to reduce shock during the impact phase, sparing your joints as you sprint down onto hard, unforgiving terrain and allowing for a peaceful transition to mid-stance.
Solid Rubber Outsole
The sole of the Gel-Sonoma 6 is made from moulded rubber, creating a tough, protective outsole that can take anything you throw at it. Multi-directional lugs are included to make it tough enough to go the distance and offers superb grip and traction to allow you to push yourself further in the worst conditions possible. These lugs prevent your feet from sliding sidewards or backwards and help to control your pace during descents.